Wenonah Military Academy Copper Plate for postcard.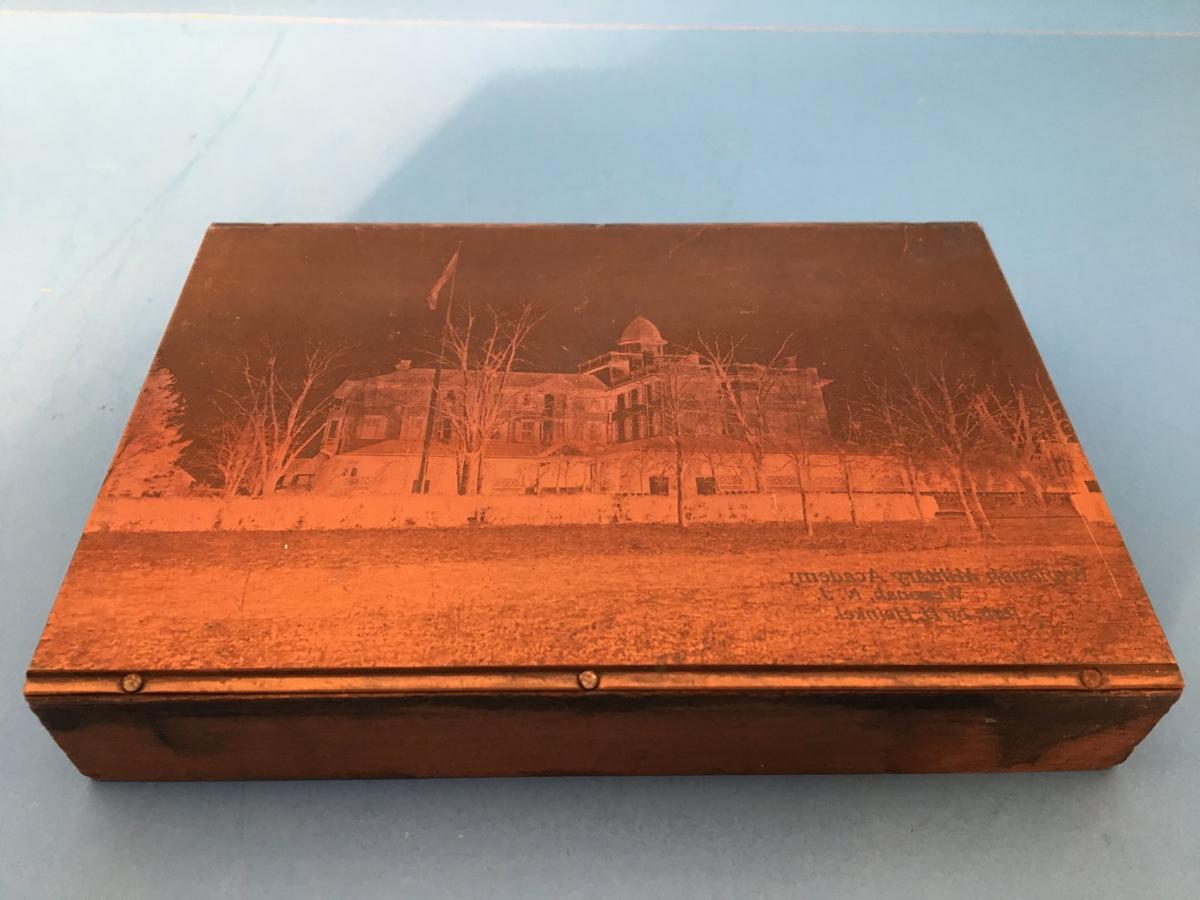 Wenonah resident Lauren Leer donated this copper plate, which was used for printing postcards of the Wenonah Military Academy, to the Wenonah Historical Society. The inscription on the postcard reads "Wenonah Military Academy; Wenonah, NJ; Pub. by H. Heinkel." Larry Smith hopes to print an actual postcard.
A positive image obtained through photo software reveals the following possible result of actually printing from the plate. In both cases the rectangle is skewed by the camera angle.