Wenonah Railroad Station and Storage Building about 1961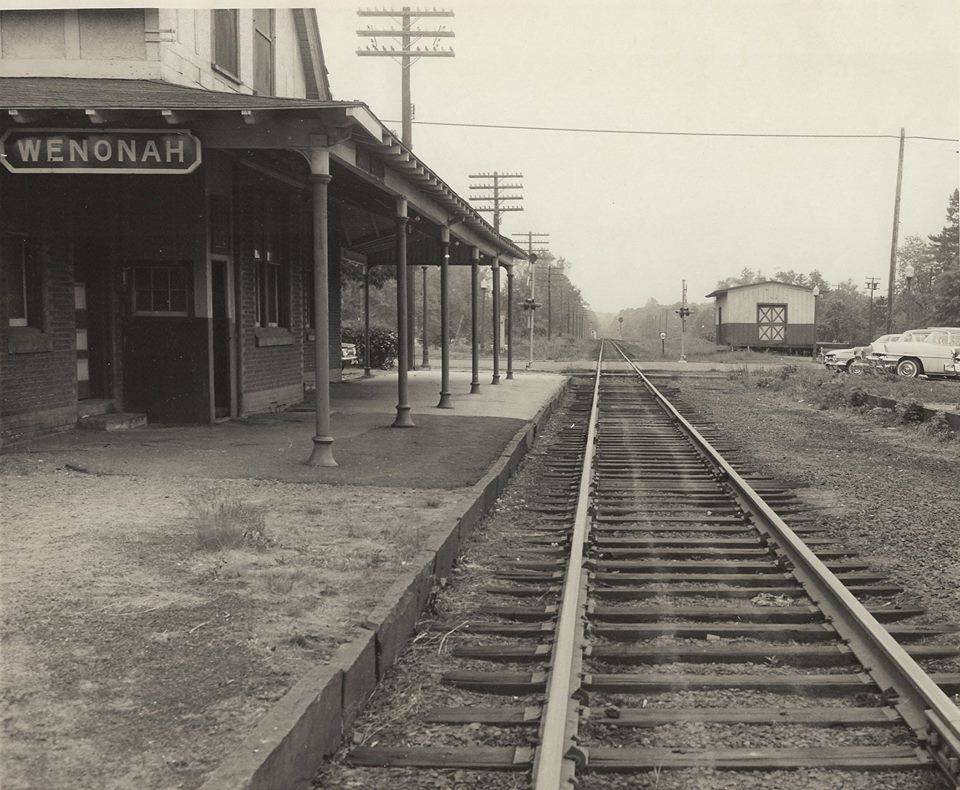 View of the north end of the station looking south toward Sewell and Pitman. On the left just past the end of the station you can see the front of a Chevrolet Corvair. The Corvair was first sold in 1960 so this photo has to be from some date after 1960.
The station was built in 1893 by the West Jersey & Seashore Railroad according to research done by Frank Eggert.