Slow Sign saved by Marjorie Lentz, preserved by Deborah Lake Mix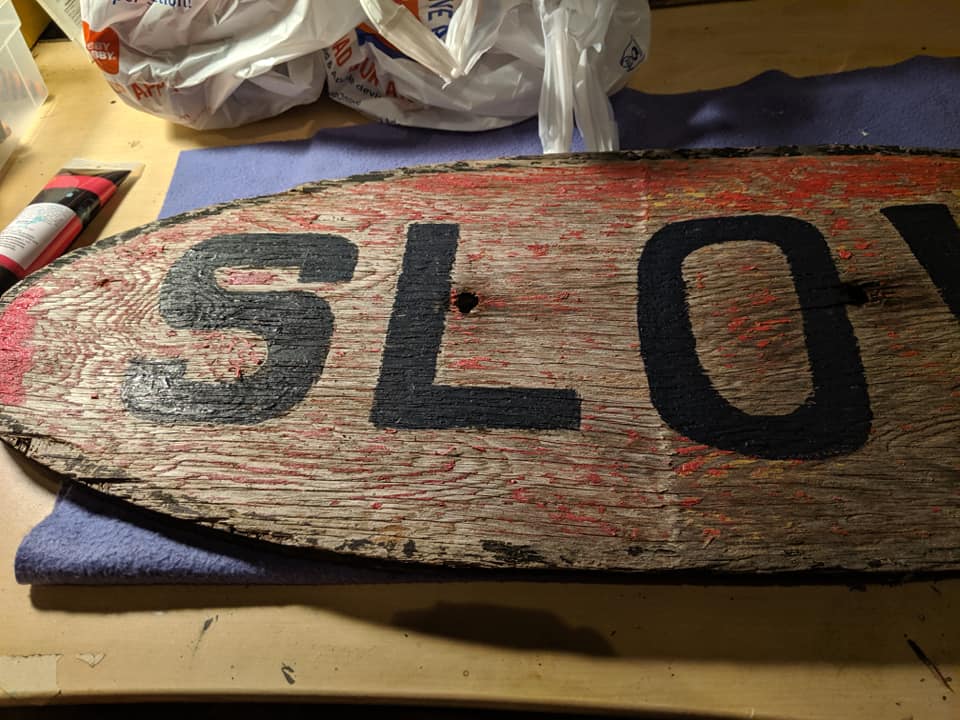 Deborah Lake Mix wrote:
Once upon a time, at the end of our lane , attached to a tree, was this sign that said SLOW...
My dear friend, neighbor and Wenonah historian extraudinaire, Marjorie Lentz , shared with me the sign's historical beginnings...
When automobiles became more popular in Wenonah, there were two of these signs, one posted on either end of Mantua Ave. to slow down motorized cars entering the town, (as horse and carriages were still the norm).
She had aquired it, I believe, from Milton Web and hung it on her tree to slow down visitors on our dirt lane.
When her house was demolished a few years back for new construction we found it lying in a rubble of downed trees.
I've repainted it twice to bring it back to life,but this time gave it a new spot on my side porch. It fits the space and speaks the right message.
Larry Smith will want me to donate this I'm sure,but I'm not ready. LOL!