Howard-Wentzell Building, 7 West Mantua Ave.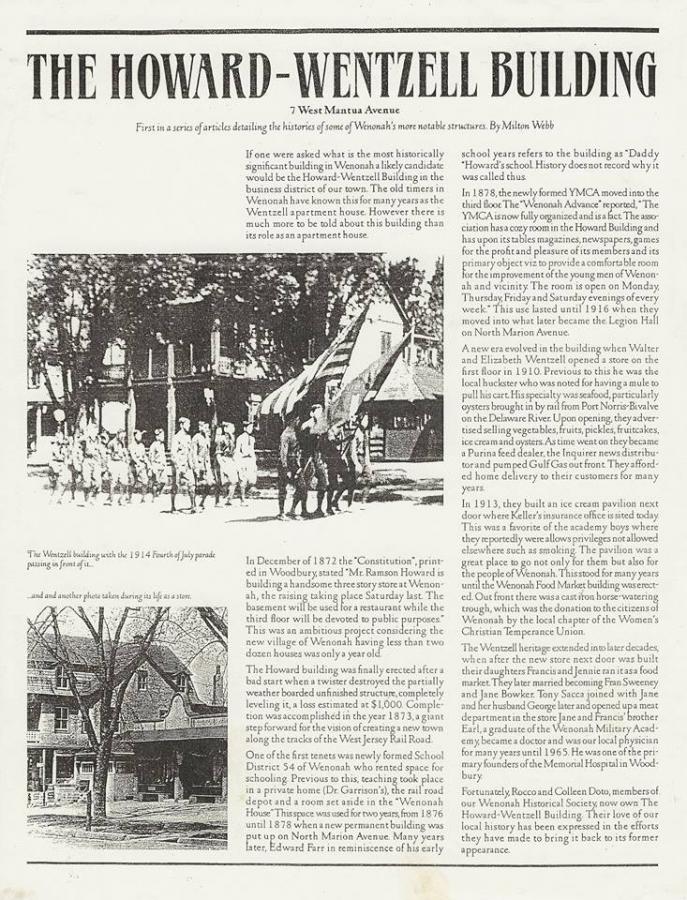 Undated article by Milton Webb, Jr. about the Howard-Wentzel Building at 7 West Mantua Avenue. Note the photo of the 1914 Fourth of July parade passing in front of it. (Courtesy of WHS Museum)
Click on the link below for a larger version of the image.
The article must have been written sometime between the founding of Keller Insurance in 1984 and the passing of Milton Webb, Jr. in 2001.