1962 Wenonah Little League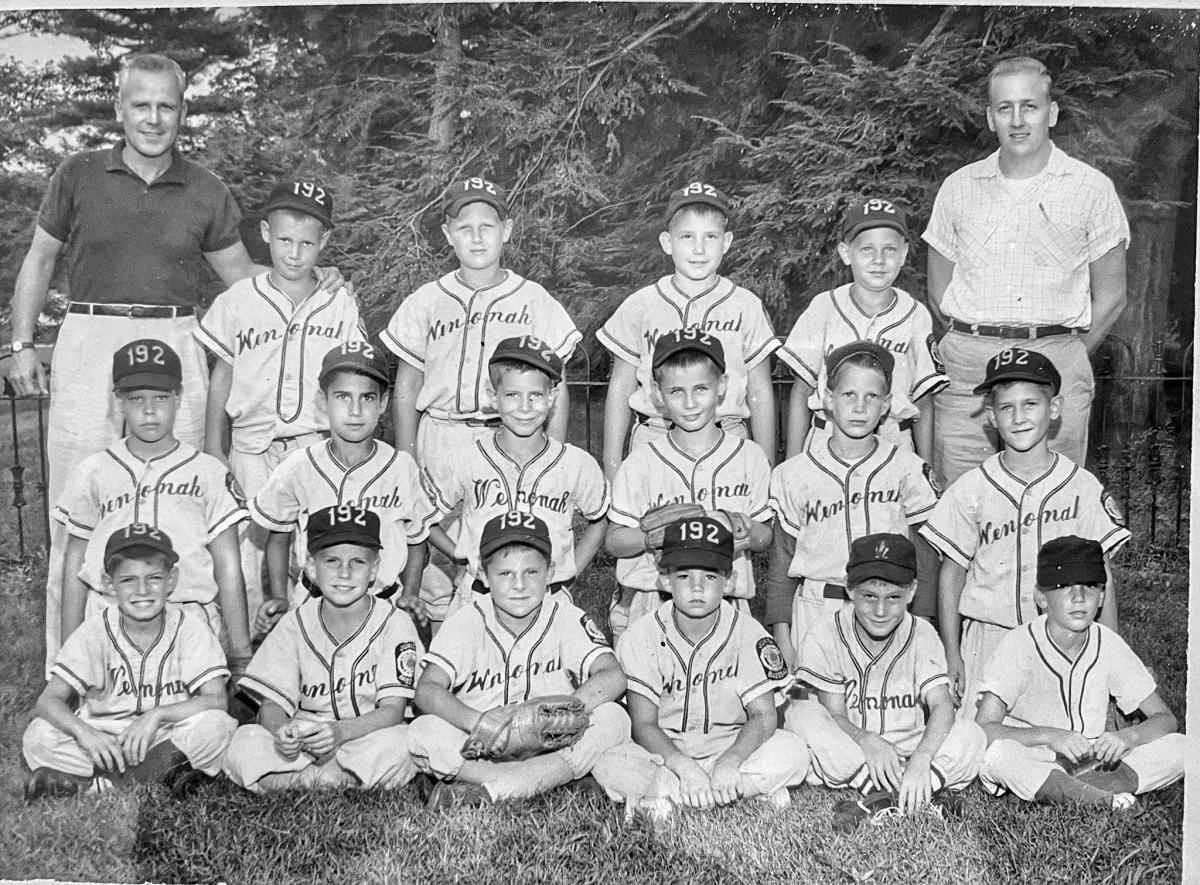 Deborah Lake Mix had this photo of the Wenonah Little League from 1962 that her father pictured on the left coached along with Mr. Dipper.
The names of the players are listed below.
Back row
Mr. Lake, Terry Fleming, Herbie Danner, Barry Stockinger, Charles Flitcraft, Mr. Dipper
Middle row
Ed Budd, Mario Contarino, Kurt Klinger, Gene Harris, Duke Klinger, Kingsley Lentz
Front row
John Hinman, Bruce MacWilliams, Gary Condell, Dan Brangan, Jack Wiler, Don Davis
The photo was most likely taken next to Margie's Luncheonette where the teams were often taken for a cold soda after a game. There was a patch of grass and a wrought iron fence to the right of the place.
The 192 on the hats signifies the sponsorship of the team by the Wenonah America Legion Post 192.
Charlie Flitcraft remembers that those old uniforms were made of wool and very warm on a July evening. Terry Fleming remembers that he was 10 years old that summer.