1955 Model Building Contest Participants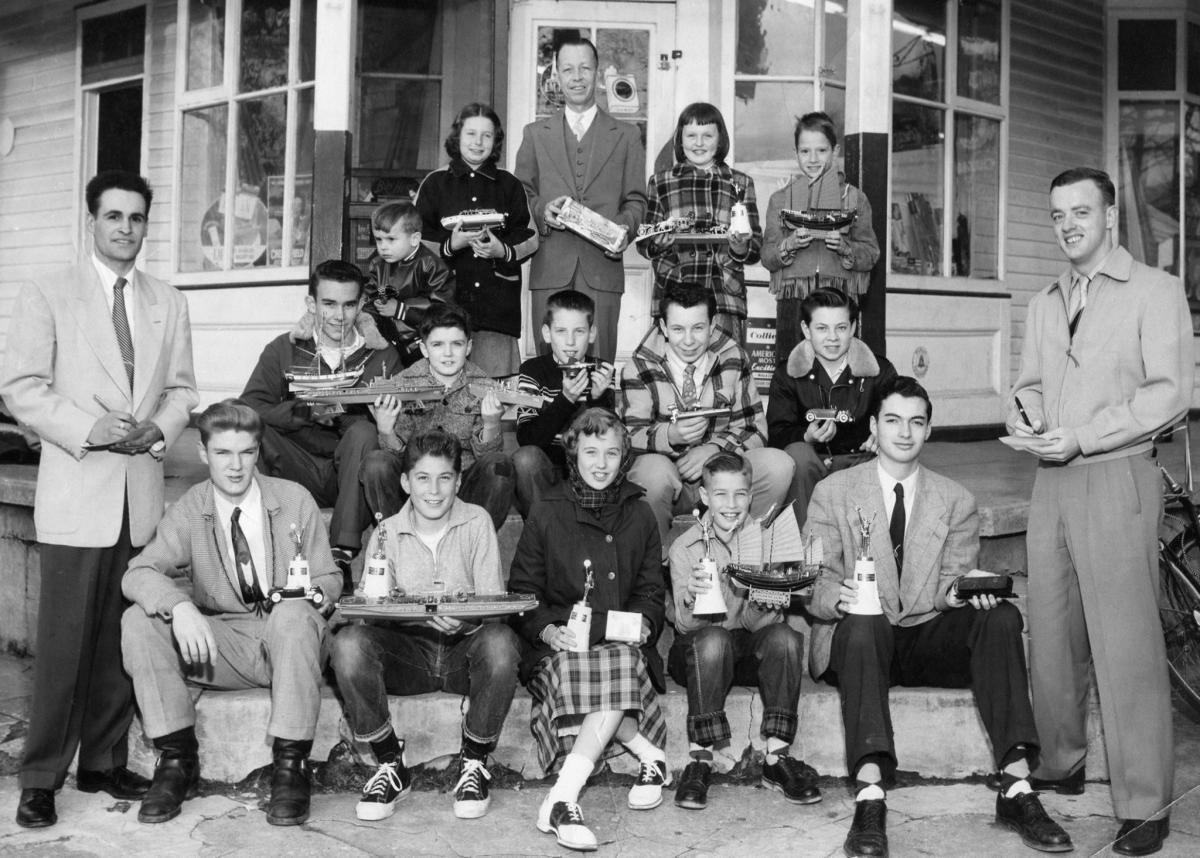 Donald G. Gehring shared this photograph and identified the participants.
March 1955 Model Contest, George Munk, Proprietor
Variety Store at E. Mantua & N.East Ave.
1st row l-r Don Gehring Judge, Chic Cowles, Phil Baum, Carol Buckley, Steve Roth, David Wilson, Dave Homsher, Judge
2nd row- Bob North, David Brennen, Norman Gilbert, Ed Magin, Paul Richman
3rd row- David North, Sue Gail Sargent, Geo. Munk, Joanne Drew, Walt Simmons.